RG has grown quickly but our personal attention to detail hasn't changed a bit.
With a one-on-one consult, ongoing communication, and direct oversight on your garden installation, an RG consultant stays with you each step of your kitchen garden journey.
After installation, RG offers ongoing garden coaching sessions and the option for monthly or quarterly maintenance services.
We call ourselves, 'Rooted Garden' but could very well just be 'Raised Gardens' because this is pretty much all we do.
Our recommendation for the most productive and beautiful kitchen garden is growing in a raised garden.
We design and install raised gardens with cedar, steel and stone and all our raised gardens are custom made by Houston artisans.
Raised gardens will drain well (even in Houston floods), warm up more quickly in spring, and enable you to plant nearly twice as close as plants can dig their roots deep rather than spreading out on the surface. And also, raised gardens allow you to start with the perfect soil blend and no weeds (at least in the beginning).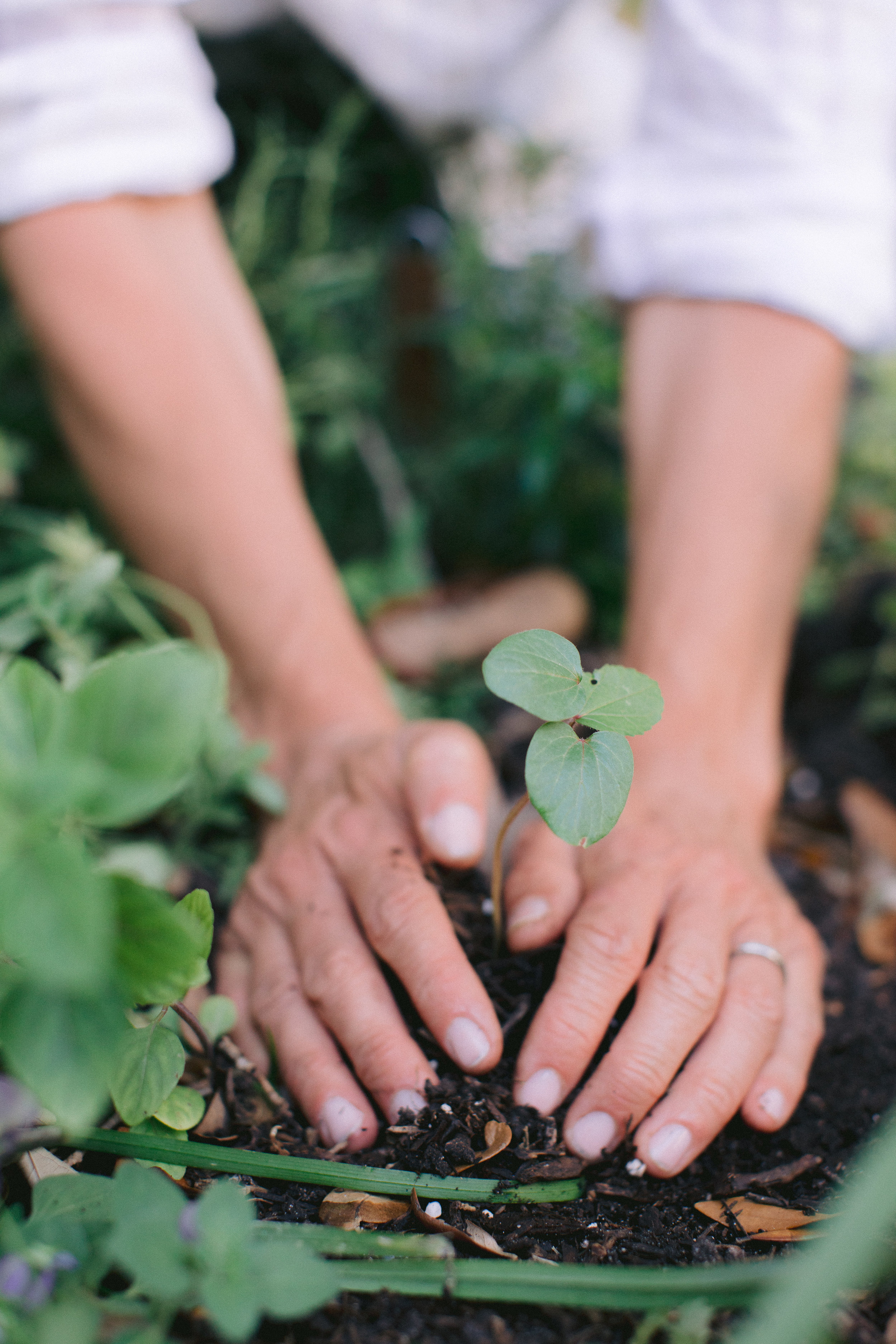 The soil we use is the most important aspect of our work. We take care to be certain your garden soil is the very best it can be and we work hard to amend it season after season.
We aim to use the most renewable and sustainable resources like compost made locally from fruit and vegetable waste and over the years we've developed our own unique soil blend that works wonders but is only made of the best, most natural ingredients.
We'll never use synthetic fertilizers or pesticides in your kitchen garden and promise to always bring you the very best plants we can find in the city.
We're working constantly to improve our resources, grow new and better varieties of plants for you, while also supporting Houston's local economy of soil providers, plant growers, and more.
RG uses intensive planting to ensure that your kitchen garden calls you out to tend and harvest often. By using raised gardens and the best soil, we're able to fill your gardens to the brim with loads of organic herbs, greens, and fruiting plants.
You can count on saying, 'good bye,' to grocery store herbs and greens for most, if not all, of the year and then enjoy large harvests of a variety of fruiting plants in each season-peas and carrots in winter, tomatoes, beans and cucumbers in spring and fall, and loads of okra, eggplant and sweet potatoes in the summer.